I love the start of a new year, the promise of new things, feeling energised at the thought of making the most of the coming year. I don't much go in for resolutions. I reflect back on the past twelve months and think what I can do to build on what went before; how I can improve, do better, move forward.
Reflecting on 2017 and one particular highlight springs to mind: Kate and I getting married in New York!!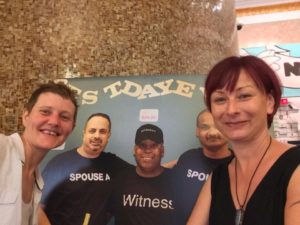 A quick online form, an initial trip to register our intention at the City Clerk's office, then back a few days later to wait alongside an eclectic gathering of brides and grooms. Take a ticket and keep your eyes on the screen for your number. Aside from some big dresses and sparkling suits, it wasn't too dissimilar to a busy day at Argos. Apart from the pressure of finding a witness. After one failed attempt, the marvellous Shakera came to the rescue, and after a 60 second, 60 dollar ceremony, or thereabouts, the deed was done. We said 'goodbye' to the lovely Shakera from Newark, just in time for her to see her friend get married, and headed off to make use of our newly acquired selfie stick…
Of course Shakera's picture holds a prominent place on our wall at home.
On our return, friends and family were, as expected, thrilled for us. But from strangers, as a gay couple, you never quite know what to expect. I'd expected New York to be forward thinking in terms of gay rights, but was still pleasantly surprised by the warm reception we received.
'That's just so cute,' was the most common comment on 'the big day'.
Happy memories, but in among them I'm acutely aware that many gay people around the world live in fear just because of who they love. I have yet to meet a gay person who is a stranger to homophobia.
Campaign, raise awareness, or face a backward step.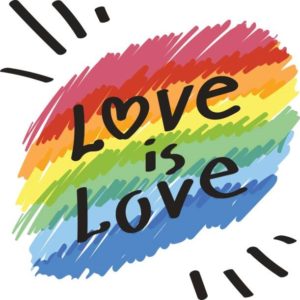 And so, while writing my debut fantasy novel, I considered my responsibility in raising awareness, not only with gay characters but diversity as a whole.
Which brings me out of 2017 and into 2018, with butterflies in my stomach, as I think, quite possibly, almost certainly, this is the year my book will be published!!!
Happy Sunday!
Happy New Year!!!