It's a matter of opinion, but I was fairly amazed with what could be accomplished with coffee, masking tape, toilet paper, paint, glue, tinfoil and a batman mask. And this all in preparation for my author talk at Exmouth library.
The fate of the natural world of Shendi is controversial, as history turned to legend and myth. Which story you believe depends on where your loyalties lie: with the old ways or with the King. It was the question I pondered as I prepared my two relics, straight out of the book.
Suni is gifted with an heirloom painting.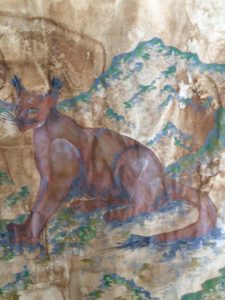 While the King's annual festival spreads a different truth.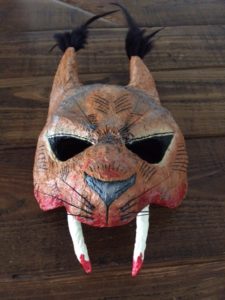 It's fantasy fiction but I think not far from the truth as we know it.