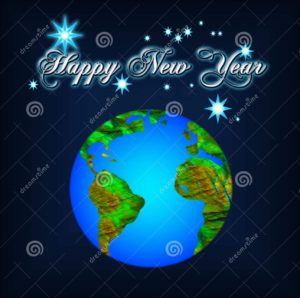 As evening approaches, I imagine people discussing their resolutions for the New Year. I'm not one for resolutions. Instead I try to stick to the simple motto: keep trying to do better. In life as in writing, with practice, hopefully we improve.
Reflecting on 2018, the highlight was seeing Return of the Mantra published; my first book in print, nestled on my bookshelf. It feels like a lifetime ago since I took pen to paper, writing descriptions of a drought-ridden world, and life inside the mountains. Now my 'to write' list is long. There are sequels, and other worlds floating around in the ether, one by one slowly taking shape.
I've been blown away by the support of people I've met along the way. My partner, Kate's unwavering faith in stories still to come. Friends and family who turned out for launches in Holmfirth and Exeter. All the people who have read my book and taken the time to offer encouragement. All the followers of this blog, and those on FB and twitter. All the people who listened to me read and speak at events, and showed interest and encouragement with their questions. As I've said before, self-doubt accompanies the journey of writing, and support, however small, goes such a long way.
It's been great to have the opportunity to participate in various events, catching up with my publishers and meeting other Stairwell Books authors. And working alongside the lovely folks of Exeter Authors Association. It gives inspiration for writing, but also reading. I have to confess, while in the middle of a draft, which I have been for the past 6 months, I have difficulty concentrating on reading other books, but I did have a great find this year. 'Who Fears Death' by Nnedi Okorafor was my firm favourite read of the year; now to find more of her books.
It's also been great to read other people's blogs. A favourite is the site, 'So AfroChic!' Click here. A young South African woman talks life, love, starting a creative business, domestic abuse, relationship advice etc etc… It's personal, honest, raw and I love it! Also takes me back to living in South Africa, and the rich, harsh tapestry of township life.
In contrast, another site is 'The Dimension Between Worlds'. Click here. I was fortunate to meet the writer, Dan Stubbings, at FantasyCon in Chester this year. After hearing about my book, he offered to review it so I sent him a copy. The review now features on his site, so it could be said that I'm biased. But I'm not. For anyone interested in reading fantasy, this is a great place to find new books for the reading list, with in-depth, insightful, honest reviews.
So while I don't go in for resolutions, I'm looking forward to the New Year, exploring new ventures with my writing, painting new pictures, discovering new stories. Whatever your hopes for the New Year, I hope you find them, and wish you a happy, healthy, 2019.
Happy New Year!