I remember the days of tape recorders and cassettes, the horrifying sound of the tape being chewed, and the delicate task of winding it back with a pen. And the excitement of opening a gifted multipack of blank tapes, deciding and sorting an order to record. Gran still called the radio a wireless, and TVs sported three whole channels that could time out, leaving you with trade test transmissions.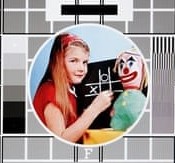 VCRs made an appearance, and High School opened up a computer room; my eyes glazed through lessons involving function keys and CD-Roms. I tell myself brains work in different ways; this is why I get brain-freeze at the thought of streaming and iclouds.
Slowly emails became a part of daily life, and Facebook and Twitter made an appearance. But no sooner have you embraced one new concept, when you're hit by another. 'You should be on tumblr'?? Tumblr, flickr; it leaves my head in a spin.
My latest adventure was Goodreads, a great forum for discovering new books. With some trial and error, my author profile is complete, and Return of the Mantra successfully linked. After adding a review of my recent favourite read, Who Fears Death? By Nnedi Okorofor, the task for today was to answer author questions, posed by Goodreads themselves.
Here are the results:
What's the best thing about being a writer?
I love the process of creating something new, and then ultimately seeing the story in print. I love stories and fiction, for what it can inspire, what it can teach, or just for the time it gives to escape the mundane. So it's great to contribute to the story world. Of course it's always lovely to hear from people who have read your story and say they loved it. Hearing from two readers who recently read Return of the Mantra, and said this book got them back into reading again, was an added bonus.
What's your advice for aspiring writers?
Write what you want to write, get the story down, and be prepared to accept that the first draft will likely be rubbish. Writing is rewriting, so whatever subject matter you opt for, make sure you enjoy it/feel passionate about it, is something you're happy to live through the many drafts. Learn to love the edits, learn from good advice, and aim to make the story as good as it can be.
What are you currently working on?
Sequels to Return of the Mantra. What began as one story, soon developed into a fantasy series, and in book 2, in particular, I'm keen to see the character development of Suni and Wanda. Working on a series, I find myself working on two books at once. As I await the edits of book two, I spend time with book three, still in the infancy stage.
How do you get inspired to write?
The story of Return of the Mantra was inspired by time spent in the Sudan and South Africa, in terms of landscape, society and politics. I began with a plan, in the form of post-it notes all over the walls, and as the drafts mounted up I allowed the plan to adapt and change as the story developed. I looked at women's lives around the world, and the issues faced, in giving depth to the main character, a young woman called Suni. The more I got to know her, and other significant characters, other stories grew from the first. Inspiration each day comes from the routine of getting up, turning the computer on, and making a start. Once I've started, the difficulty comes in switching off at the end of the day!
Happy Reading!